Team Wild Cactus
---
Keri Davis
"My name is Keri Davis (kldavis76 on Instagram) and I'm from western Washington. I spend my 8 to 5 grind as a courtroom clerk and my evenings and weekends are spent at the barn and barrel races. Horses have always been a part of my life but I am in only my 2nd year of barrel racing. I currently run my mare Jazzy and I have a 3 year old, Homer, who is in training. I am blessed to live the life I live and to be a part of Team Wild Cactus."
---
Britney Butler

"My name is Britney Butzer. I am from Orrville Ohio. I am 11 years old and in fifth grade. I love doing anything with horses but my favorite event is barrel racing. I currently am a member of Midstates rodeo assoication and SEBRA. Dr. Robin Jo "Joey" is my new mount that I got back in May. She is a 12 year old appendix quarter horse mare. She helped me qualify to the Midstates Rodeo Finals for the first time this fall. Just so blessed to have her and to be a part of the Wild cactus Team 🌵"
---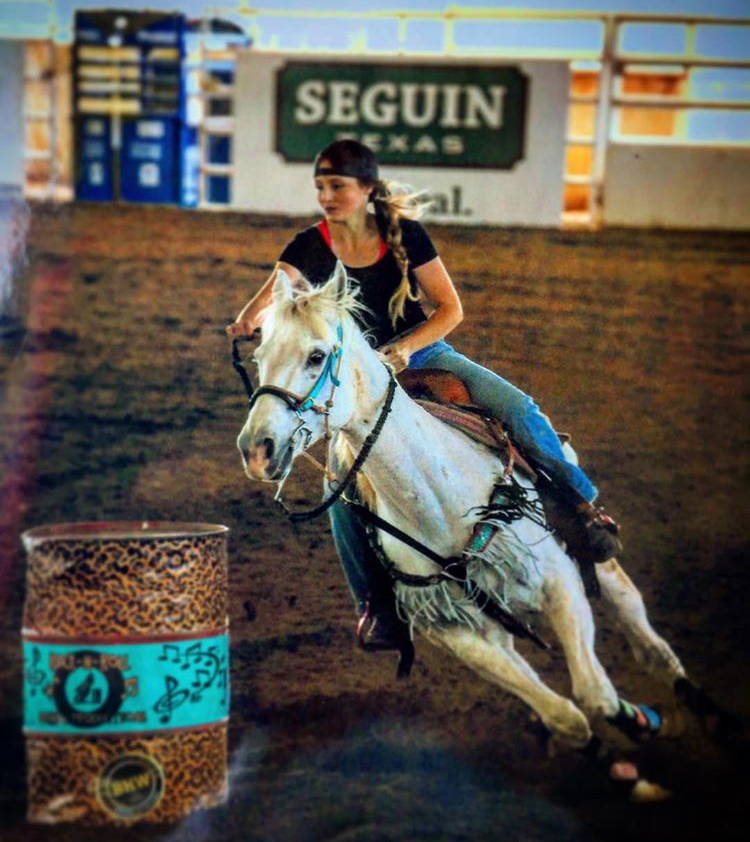 Allison Kearney
"My name is Allison Kearney and I live in central Texas. I am currently on my way to entering my five year old dream horse in her first barrel race soon. My mare's name is Penny Lane. My dream is to hit the rodeo road to compete. I'm extremely blessed to be able to represent this company. Sabrina is talented craftsman; I respect her as a business woman and entrepreneur.
---
Kati Ream
"I am so honored to be joining the Wild Cactus Team again! My name is Kati Ream and I am from Maysville Kentucky. I was proud to represent this wonderful business in 2017 on my adventures as a barrel racer. I compete on my mare, TS FancyPants aka Stinger. We had an incredible season winning 6 rodeos, placing at several others, and finishing 5th overall in the SEBRA association. We have some goals set for 2018 and cant wait to share my journey with you all as a part of TEAM WILD CACTUS!
Much love XOXOXO and GOD BLESS!
-Kati & Stinger"
---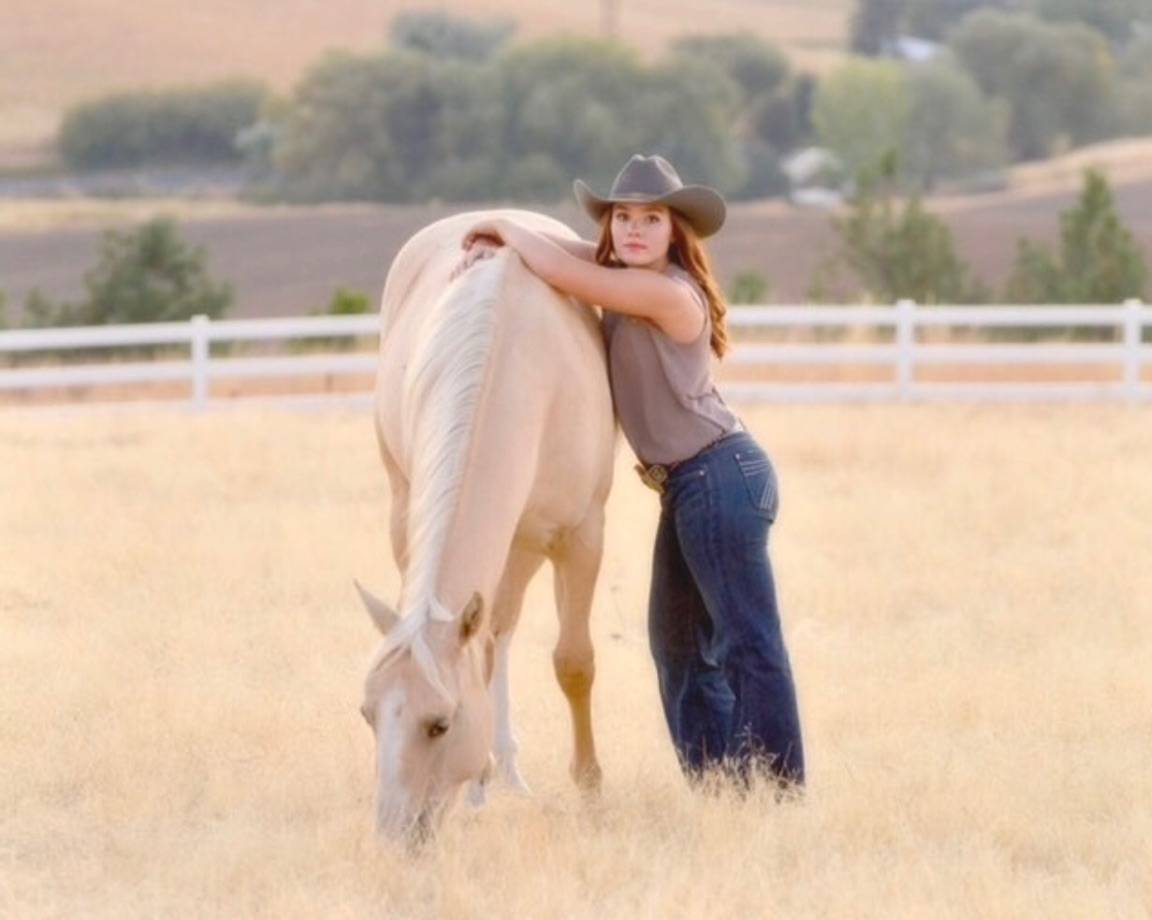 Chloe' Salisbury
" I'm Chloe' Salisbury AKA @idahobarrelracer from Instagram. I'm a barrel racer from a small town in Idaho. I own three horses; Jagger who is my barrel horse, Jazzi who is my yearling that I'm training and Trip who is my retired barrel horse/lesson/trail horse. I live for Jesus Christ and do my best to glorify Him in all I do. And I'm honored to rep Wild Cactus Tack! 💋 thanks for reading, God bless! "
---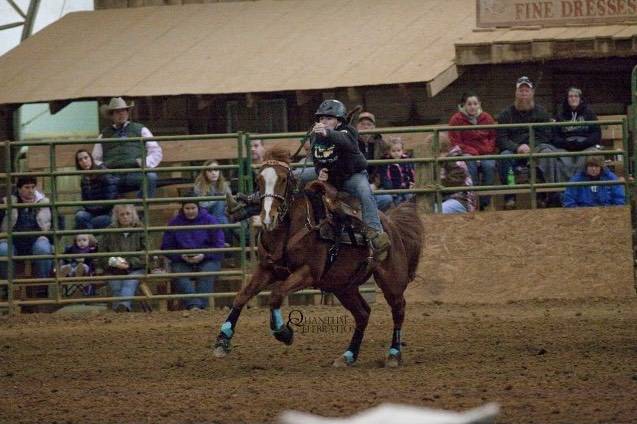 Sami Russell
"My name is Sami Russell. I am from Oxford Ohio. I am 14 years old and in the eighth grade. I have done multiple events with horses but what I have really started pushing myself towards is barrel racing. I currently am a member of the Ohio IBRA. The horse that I run is 16 and his name is Jiffy. I am really horned to be a part of Team Wild Cactus. "
---
Ashley Franks
"Hey ya'll I spend my days working in an office and my evenings are spent on the farm! I go from heels to boots in a matter of seconds!! I've only been barrel racing a couple years now but I have had a love for horses since I could crawl. Nothing else makes me feel as free as running a horse! If I'm not at barrel race you can catch me just trail riding, fishing, hunting and spending time with my family including our fur babies too. I have been a part of the Wild Cactus Team for awhile now and just absolutely love everything it stands for and I am proud to represent this team everywhere I go. If your looking for some amazing, original tack then you have come to the right place! Follow my journey on Instagram too @ashfranks89 "
---
Rachel Senft
"My name is Rachel Senft. I currently run 3 horses, 2 of which I trained myself. I find it rewarding to train my own horses. I compete in ibra, nbha, and sebra rodeos. My most recent accomplishment was to finish champion and reserve champion at Ohio State ibra finals on my two geldings. When I am not riding I am a registered nurse at a busy orthopedic surgery center. I am honored to be part of the Wild Cactus Team."
---
Megan Wilkin
"My name is Megan Wilkin. I live in Clarksville Ohio. I am married and a mom to 2 great kids. I have run barrels since I was a child. It's something I'm very passionate about. My horse is a 7 year old Gelding named Zero. I raised him from a baby. We won our first championship together last year with SEBRA.
I am excited to represent Wild Cactus again this year! 🌵"
---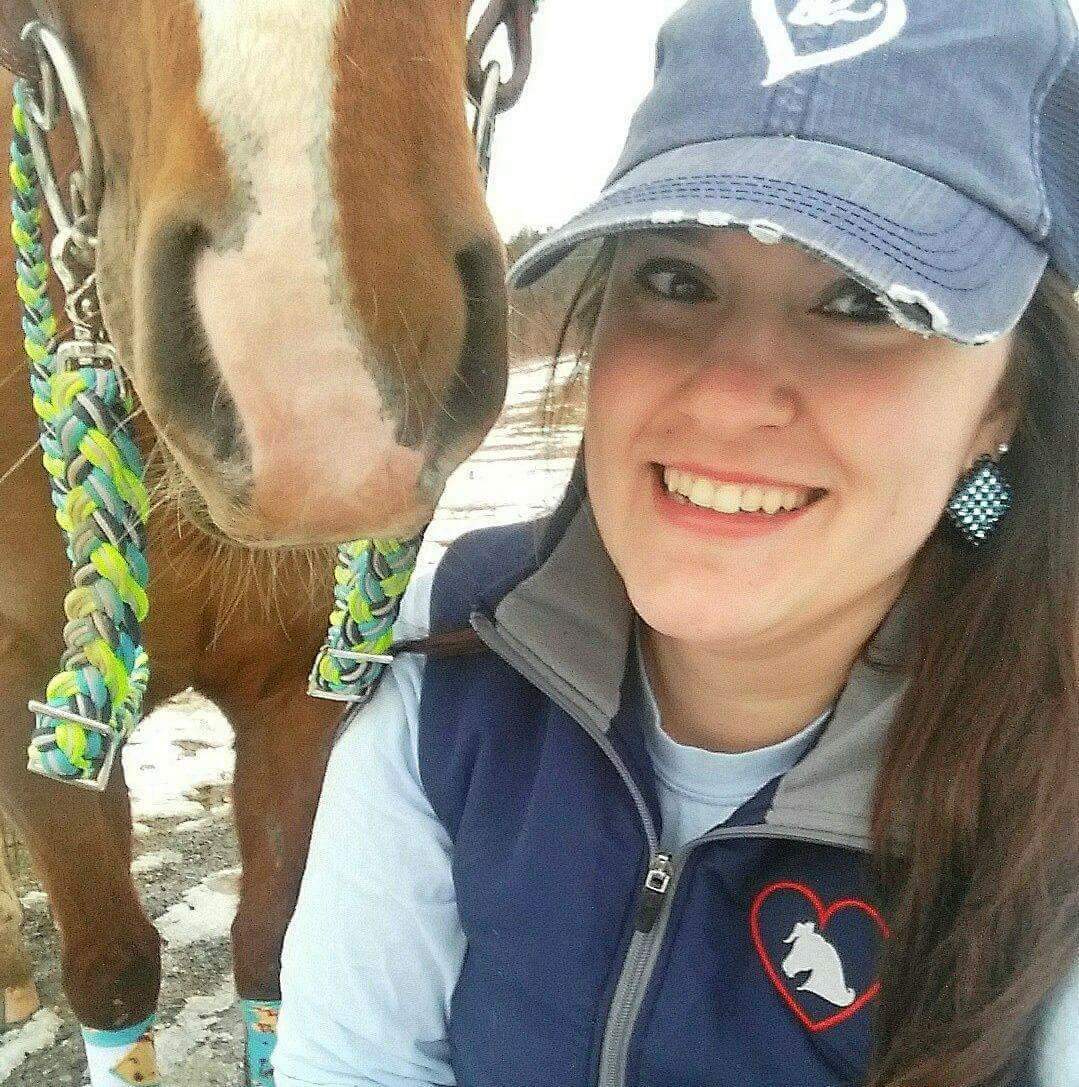 Christina Hannan
"My name is Christina Hannan, I am 29 years old living in Northern Pennsylvania with my husband and two children. I have been around horses for the last 18 years. From hunter/jumpers to Thoroughbreds on and off the track to now owning a rescue farm. I started rescuing horses at the age of 17 and found my love for helping animals in need since then. I am also the owner of Reins for Rescues! I will be running barrels this year...being my first year we do it competitively! I am so excited to be on #teamcactus and help spread the beauty and message of Wild Cactus❤"
---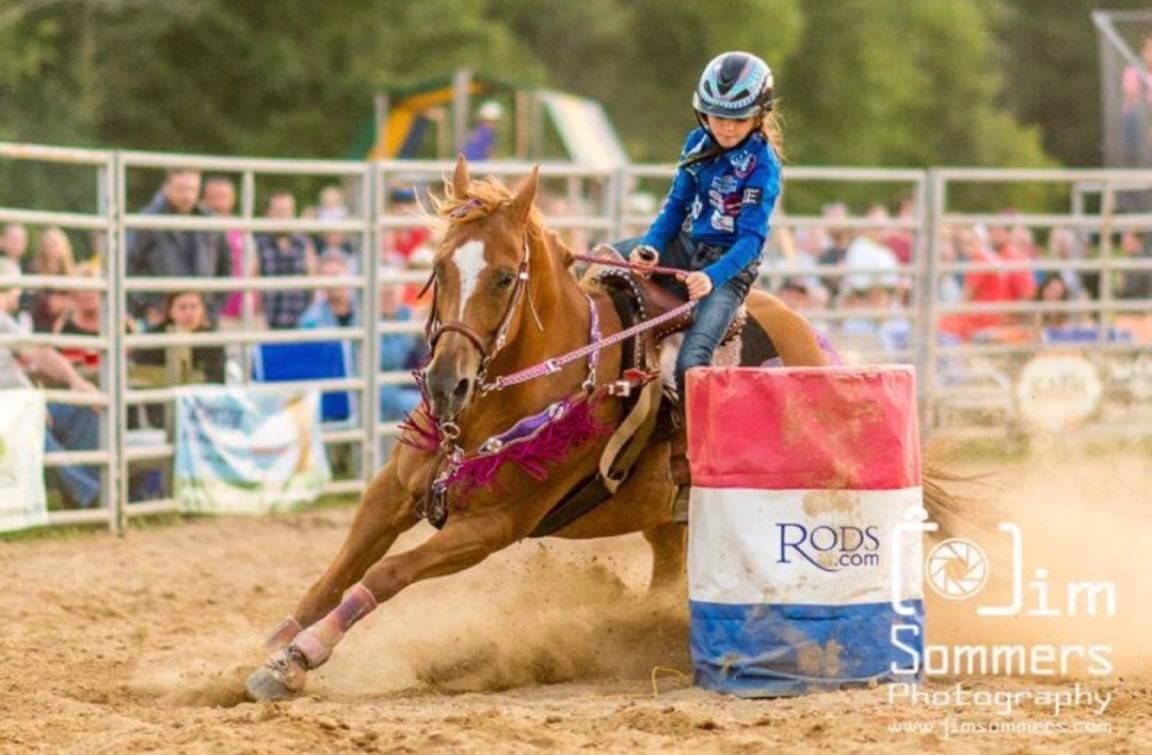 Brooklyn Butzer

"My name is Brooklyn Butzer. I am from Orrville Ohio. I am 9 years old and in third grade. Unlike my sister Britney, I love everything. I love tumbling, lifting, barrel racing, and I have my own YouTube channel I mess around with. I am the 2017 Panty Raid Futurity Pee Wee barrel racing Champion. I currently am a member of Midstates Rodeo assoication and SEBRA. I am so blessed to have the right to ride Zipalong Chuter "Sammie". She takes care of me and helps me to compete with the big dogs. Being apart of the Wild Cactus Team is so cool. 🌵"
---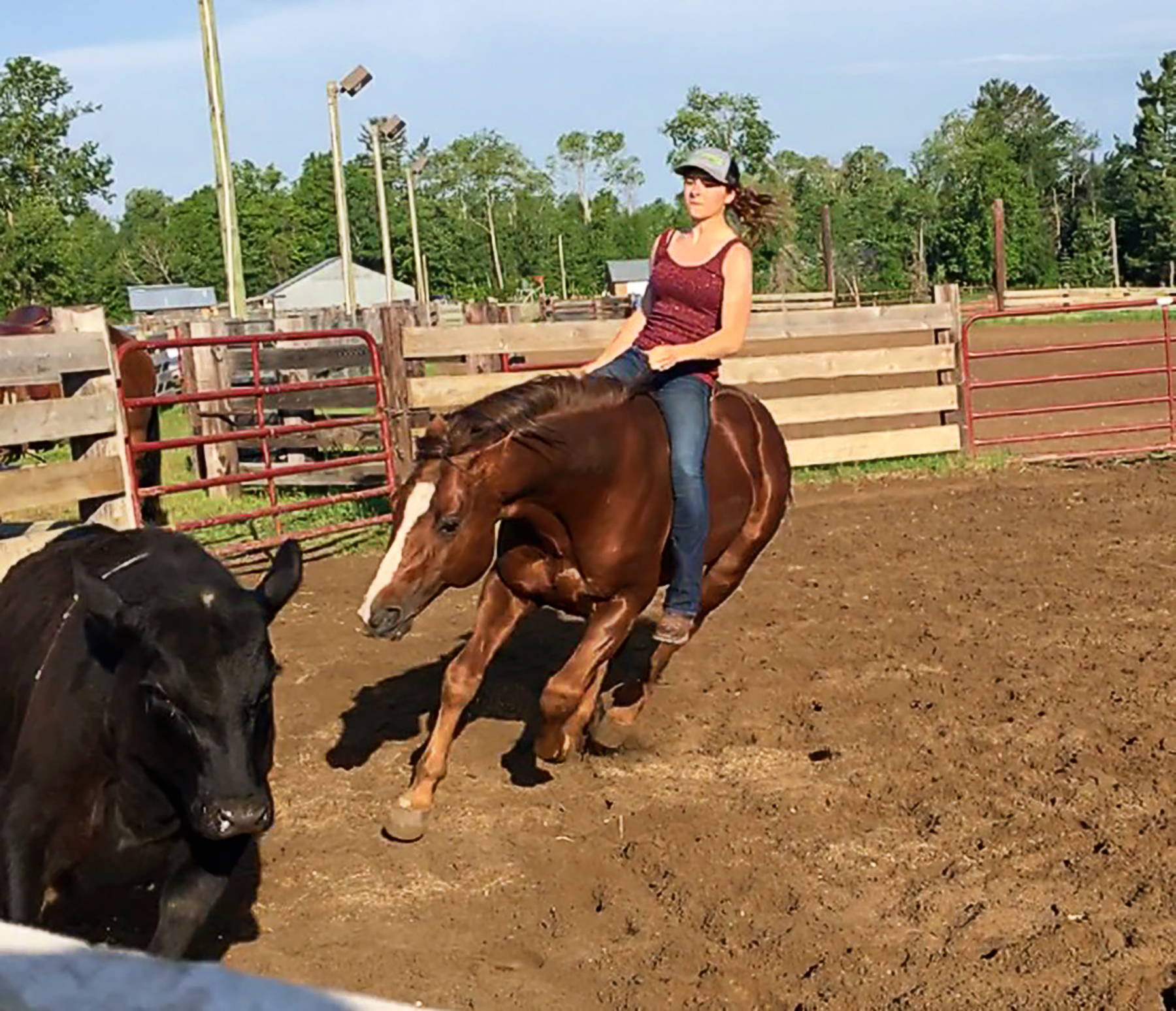 Jessica Huxoll

"Hi there! My name is Jessica Huxoll. I grew up in southwestern Nebraska and now reside in northern Minnesota. I grew up on a farm and have always been involved with horses from a very young age. While growing up, I participated in horse 4-h competing in all western riding events and speed events. Now I enjoy competing in ranch sorting events, local fun shows, and also showing in the Feathered Horse Classics. I currently own three horses. Two gypsy vanner mares, Scarlett and Duna and one quarter horse stallion, Master Steve. I use the gypsies for showing, trail riding, and breeding for quality purebred gypsies. I use Steve for sorting competitions, bridleless riding, trail riding, moving cattle, and anything else that sounds like fun! I am tremendously blessed to be on this journey and share it with YOU! "
---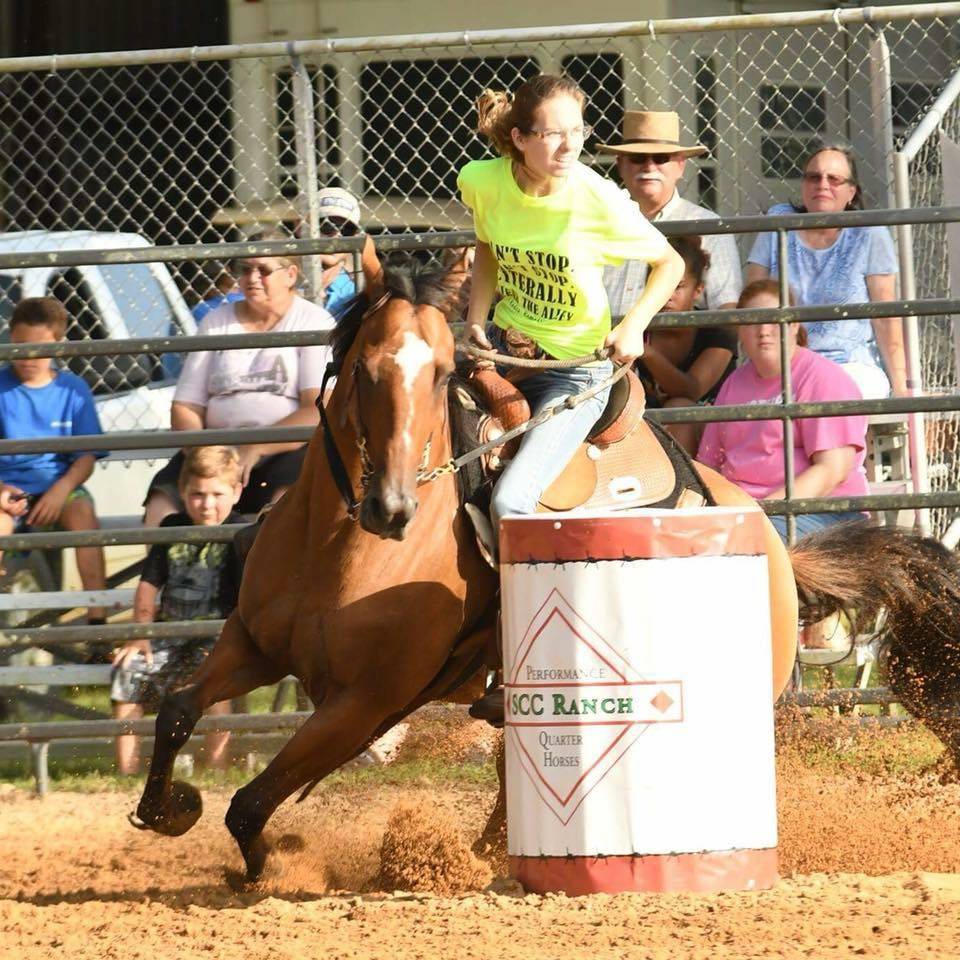 Jill Diestelhorst

"I'm Jill Diestelhorst, Located right on the Coast of North Florida. Currently enrolled in a Pre- Veterinarian AA Transfer Track at my local college. My mare Sucker Punch Sally and I are currently entering our second season of barrel racing together. We are more than excited about this year of racing, always looking to improve and learn. I'm blessed to be part of Team Wild Cactus!!❤️🌻"
---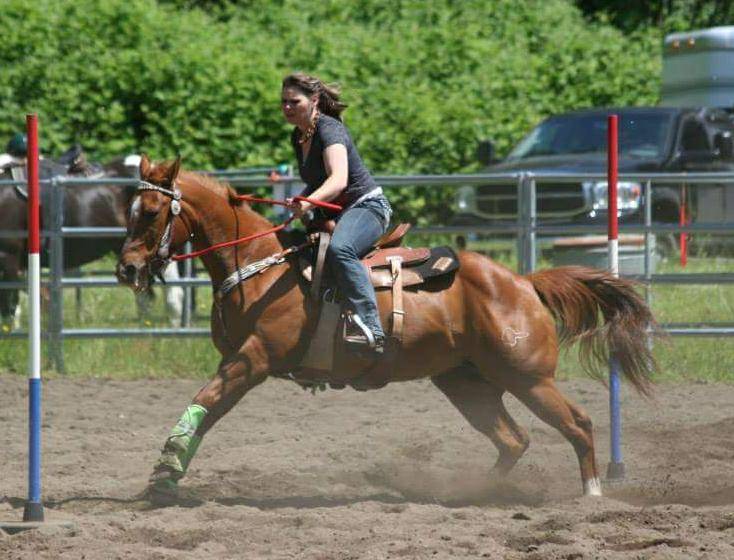 Bre Lamping
"I'm Bre Lamping from SW Washington. My day hustle is a mother of 4 and operator of Hope Farms. I'm a huge fan of the sport of horses. If you've got the gumption to tango with 1200lbs of opinionated muscle, kudos to you! I'm not your typical sponsored rider. I'm more of an uplifting, dedicated, perseverance type. 2010 I had a horrific accident that broke my pelvis and my confidence. It's taking me 8 years but I'm still chugging along at my own pace throwing myself out there even if I'm not the best. Nobody can heal your mind except yourself. I'll be your biggest fan and I'll encourage you. Young, old, aspiring, champs- it doesn't matter! I ride for me.
This is an amazing opportunity to ride with Team Wild Cactus! Be bold!"
---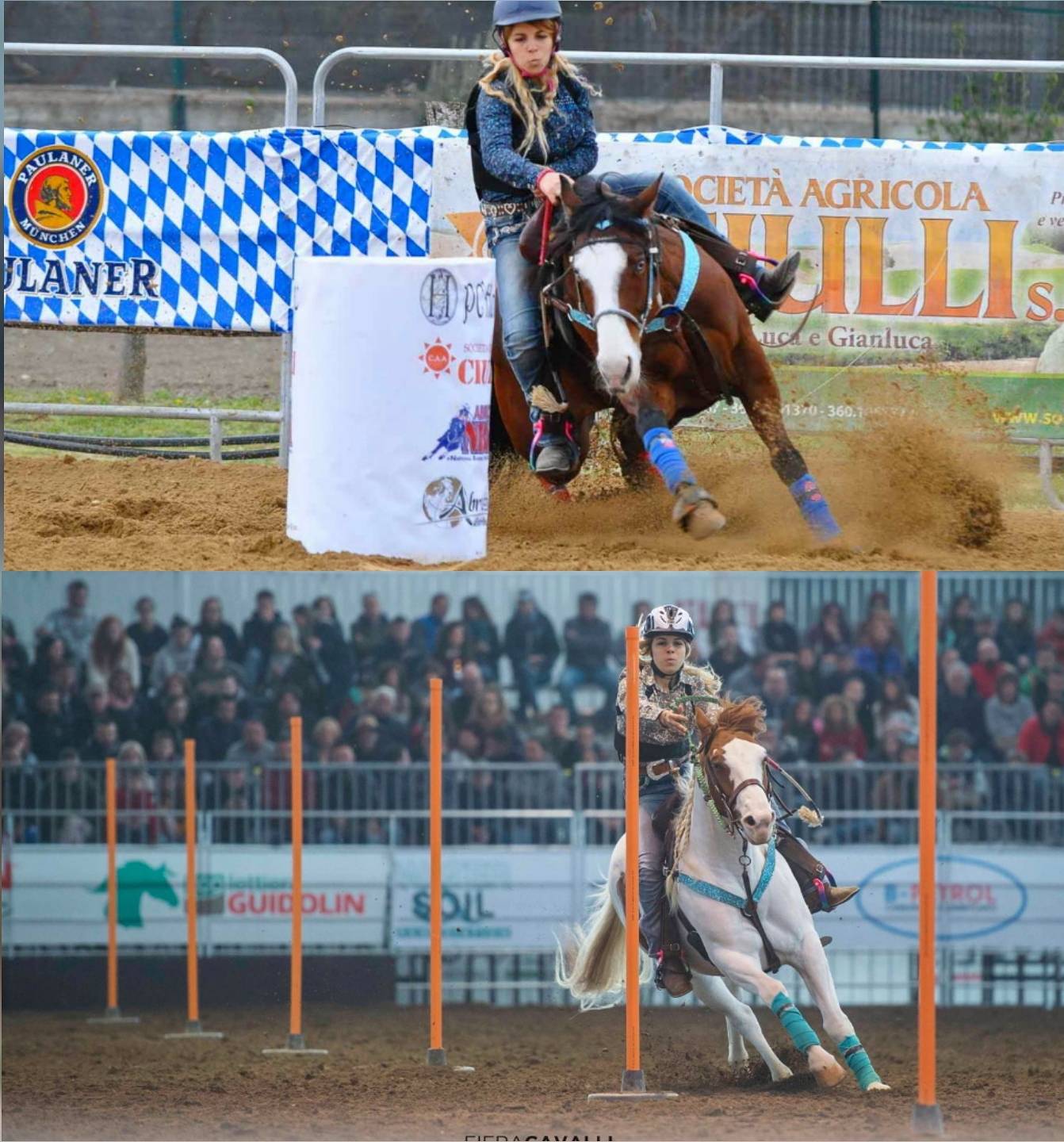 Giulia Cipolloni

"My name is Giulia Cipolloni. I'm from Italy and I am 18 years old. I've been riding since I was 5...I love horses, they are my life.
I've two horses, their names are Spiderman Blue and Hidalgo. I participate in important barrel racing and pole bending races year-round and every year (regional,national and european championship) .
I've been enjoying great success like barrel racing youth regional Champion 1D, pole bending MasterCup Res.Champion, Finalist Top 10 in European Championship and 2 barrel racing Arena Records in 2017.
I'm blessed to be part of Team Wild Cactus!!🌵❤"
---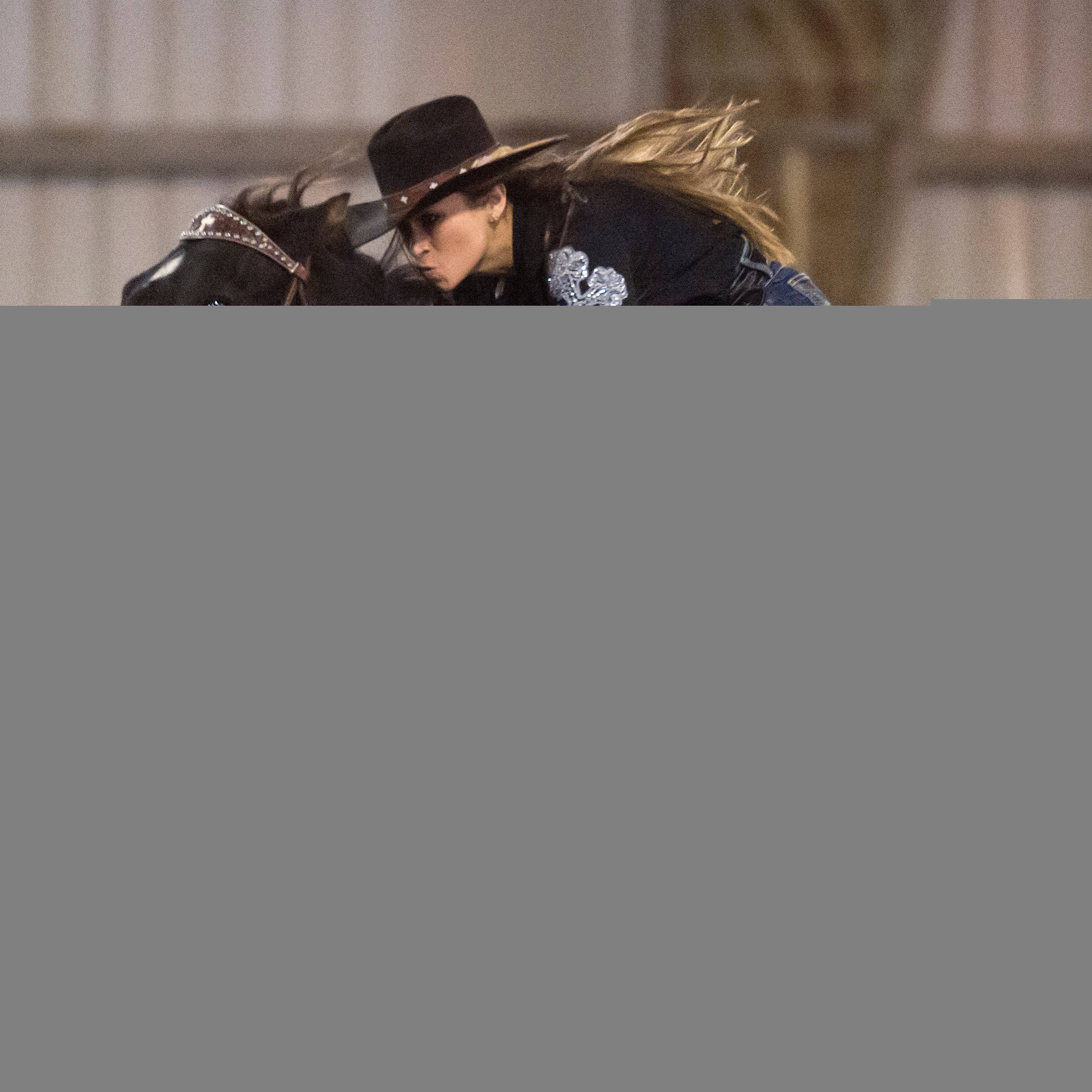 Brooke Domino

"My name is Brooke Domino (IG: CowgirlUp157) and I am honored to be part of Team Wild Cactus. I am originally from New Jersey and recently moved to southern Maryland. I grew up riding english competing in the jumpers and then moved into western where I trained and competed in cutting, roping, and bull riding. For over 5 years I rode and trained thoroughbred racehorses while studying full time in college for pre-vet with a minor in equine science. Upon graduating began working in the veterinary field applying my love of horses to my career. My horse Indian Outlaw aka Dodge is a formerly wild mustang captured as a 10 year old stallion from South Dakota. When he came into my life he was severely ill and on death's door due to neglect and abuse from those who had captured him. Despite it all he had a fighting spirit that came out in his distrust of people. Veterinarians told me he had less than a 50/50 chance of surviving but I refused to give up on a horse who reflected my soul so much. Through health struggles and time he began to come around and we formed an inseparable bond we have to this day. I was told I was crazy for wanting to turn an unruly wild mustang into a barrel horse but I never let it tie me down. Today we are now two time NBHA World Championship qualifiers and have won in many divisions in the tri-state area. Dodge is not only my barrel horse but we also ride bareback and bridleless, trail, jumping, basic dressage, and hope to start competing in mounted archery in the near future. I currently work as an emergency vet tech at night and train horses all day while competing on weekends living the dream of making horses my life. We are excited to be representing #teamwildcactus this 2018 season!
---
Brooke Nicely

"My name is Brooke Nicely and I live in a small town called Fairfield in Virginia. I am a mom to an awesome little girl and married to my best friend. I am the VA IBRA State Rep so I run at IBRA shows as well as rodeo. I have 3 talented mounts: Fast French Fame, Big UN's Packin Sixes, and HPH Firewater Top Bug. I believe in mermaids and unicorns and that everything is possible with a little faith, trust, and pixidust."
---
Kali Greenlee

"Hi, first let me start off by saying how honored I am to be apart of Team Wild Cactus!! My name is Kali Greenlee! I am 20 years old, and I am from Gallipolis OH. I have been riding since I was very little & I have been barrel racing for approximately 8 years. I am blessed with two awesome mares, Beduinos Valentine (Ellie) and When U All Jacked Up (Tipsy). I am so thankful and blessed to be apart of the Wild Cactus Team! Goodluck to everyone this season as well as many to come💚🌵"
---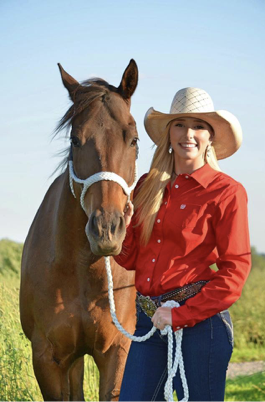 Morgan Keeney

"Hello! I am a 21-year-old barrel racer from Frederick Maryland and a soon to be West Virginia University graduate. I am very excited to graduate and continue to pursue my dreams and start competing professionally. I have been blessed with my amazing family and friends, horses, and all the support behind me. So lucky and thankful to be able to represent Team Wild Cactus! "
---